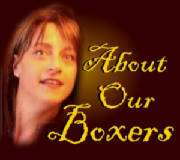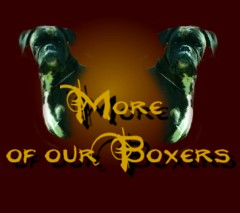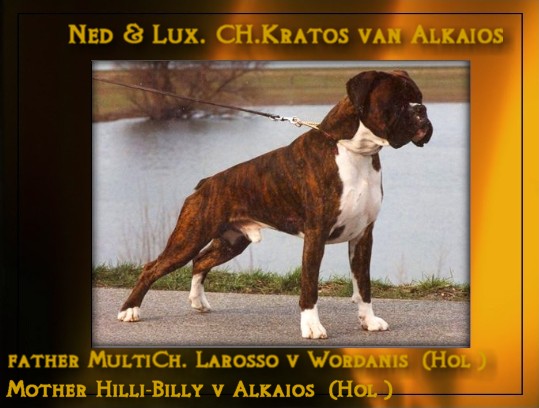 In memory Kratos v.Alkaios 14 April 1999 - 6 March 2009
I sadly had to say goodbye to my best friend Ch.Kratos van Alkaios or as i called him "Tyson", they say memories are golden, well maybe that is true. I never wanted memories, i only want you, we shared so much together, our traveling,the dogshows, moving from Holland to Canada,the beautiful puppies that you made,your personality that every one who ever met you loved and last but not least your looks! you where soo handsome! In life i loved you dearly, in death i love you still, in my heart you hold a place no one can ever fill.
Tyson i miss you buddy!!!!! love you always. Lizeth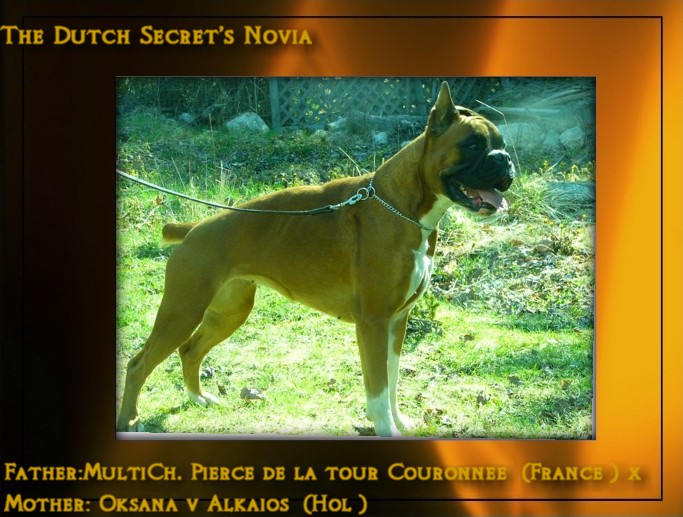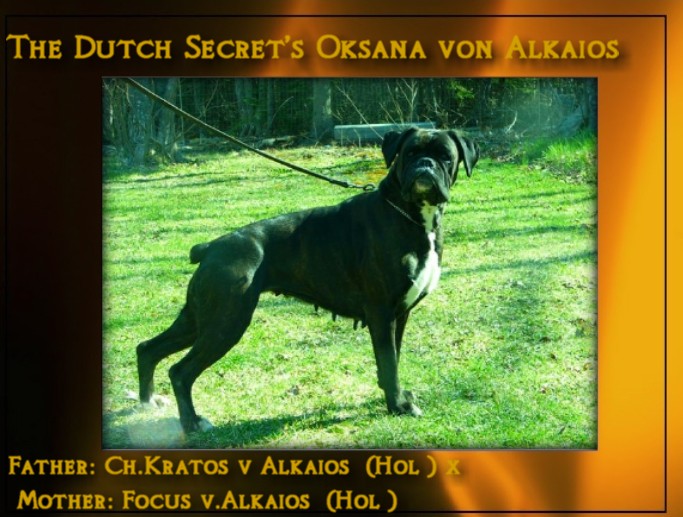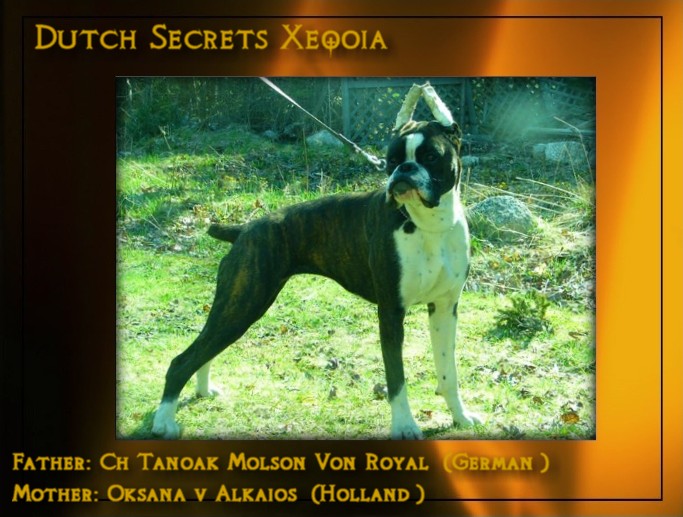 Click the dog at the top of the page to see more of our boxers.